The School of Business Leadership is a two-year online school with real-time group interaction and support from trained facilitators. A conference component called the GoBusiness Intensive is an integral part of the experience. Enrollment is open year-round with new groups forming quarterly.
The Intensive
Our annual school Intensive event In the United States is open to all, but it is a prerequisite for those going into GoBusiness200 (year two). Our international affiliates hold their own intensives in their own countries. Those planning to enroll in GoBusiness100 (year one) are encouraged but not required to attend. The goal of the Intensive is to inspire and envision attendees and lay a foundation for each student's experience in the school.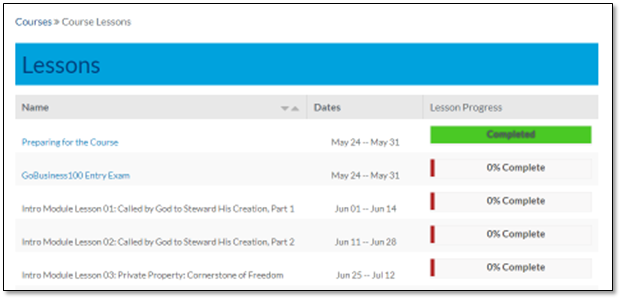 Structure & Curriculum
Students work through the online curriculum according to the course schedule (see curriculum details below). Students are required to work with a facilitator in the context of a small group with whom they meet twice monthly via phone/video conferencing (or in person when applicable). Facilitators are trained and screened by GoStrategic and assigned at the beginning of the course. Meeting schedules for our curated groups are not preset, but rather determined by the facilitator at the beginning of the course with consideration to participants' availability. Each lesson is allotted 2 weeks for completion, and students can expect each online lesson to take about 2-3 hours total to listen to, process, and complete homework. GoBusiness200 (year two) also includes an essay assignment due at the end of the course.
Relationally Grounded
We are committed to community and firmly believe that God builds relationally by joining the hearts of men and women. Our mentor-based model is critical to the success of the course. Our desire to see students work with a facilitator is based in our conviction that genuine transformation in a person's life takes place in the context of spiritual relationships with others. The role of the facilitator is to encourage and challenge their students as they work through the materials. Facilitators are graduates of the course themselves, have completed additional facilitator training, and remain under the oversight of our Directors of Facilitation.
Students go through the course with a small group of students and their Facilitator in bimonthly meetings via web/conference calls (or in person when applicable). Group meeting times and schedule are determined by each group, factoring in individual schedules.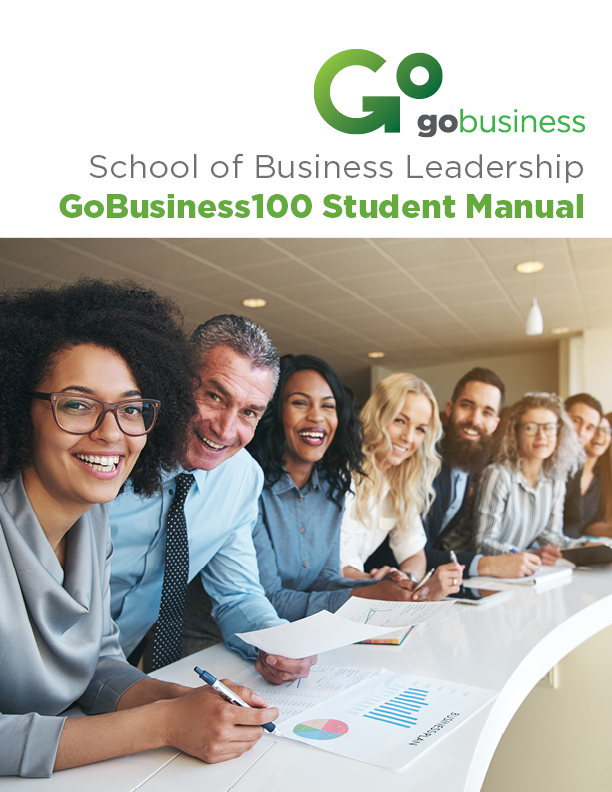 GoBusiness100 (Year One)
The GoBusiness100 course focuses on the fundamental differences between conventional economics and biblical economics. Enrollment includes the course curriculum, access to the online LMS system, and group meetings with Facilitator oversight. The curriculum includes 19 audio teachings, 1 book/audiobook, the accompanying Student Manual, and Appendix. All lesson components feature Dennis Peacocke as author and speaker.
5-Part Introductory Module:
Inheritance of the Heart
Building Spiritual & Organizational Dynasties
Called by God to Steward His Creation Part 1
Called by God to Steward His Creation Part 2
Private Property
Doing Business God's Way Book/Audiobook:
Chapter 1: God is Building a Family Business
Chapter 2: Maturity Comes by Stewarding Property
Chapter 3: Generational Wealth and the Family Unit
Chapter 4: Our God Loves to Work
Chapter 5: The Product of the Family Business is Service
Chapter 6: What Money Reveals about People
Chapter 7: Risk, Self-Respect, and Redemptive Struggle
Chapter 8: Exposing the Cruelty of the Economics of Blame
Chapter 9: Justice and Equality Are Not the Same
Chapter 10: Godly Government Produces Peace and Productivity
Chapter 11: The Essential Threefold Cords that Will Lead to Your Success
Chapter 12: A Call to True Radicals
2-Part Worldview Series:
The Mind Justifies What the Heart Has Chosen
The Three Root Presuppositions
12-Part Worldview For The Marketplace Series:
Lesson 1: The War Between Two Seeds
Lesson 2: Building on Divine Law
Lesson 3: Getting Free from Pharaoh's Propaganda Machines
Lesson 4: Living and Working Strategically
Lesson 5: The Power of Faith & Obedience
Lesson 6: Mediating Grace
Lesson 7: Jurisdictions, Authority & Proprietorship
Lesson 8: How Big is Your Vision?
Lesson 9: God Loans, Transfers & Takes Away
Lesson 10: Where is the Value?
Lesson 11: The Economics of Obedience & Boundaries
Lesson 12: The Beauty of Justice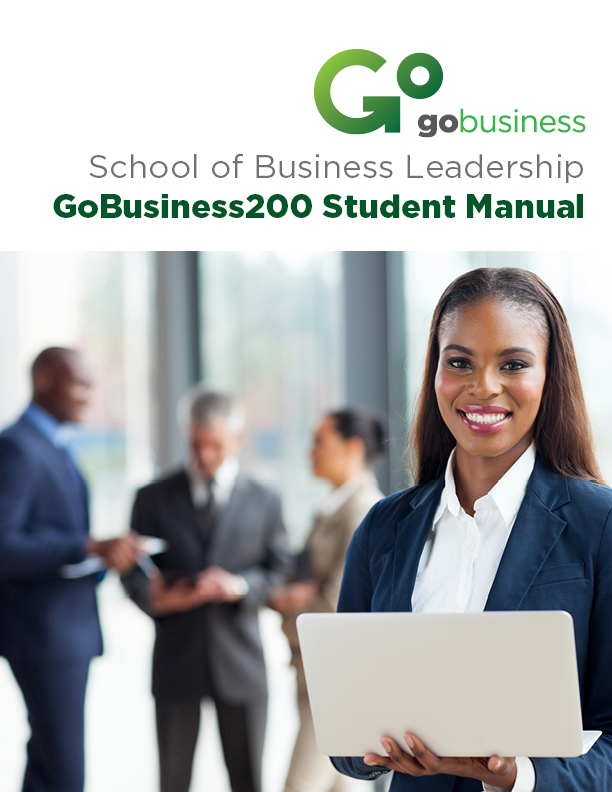 GoBusiness200 (Year Two)
The GoBusiness200 course focuses on the strategic implementation of a biblical worldview. There are two prerequisites: Completion of GoBusiness100 with Facilitator oversight and attendance of an Intensive. The Curriculum includes 24 exclusive audio teachings, the Good to Great book, and the accompanying Student Manual. Audio components include teachings by Dennis Peacocke, Dr. Gerald Chester, and Tom Burtness.
Section One: The Foundations of Marketplace Ministry
1. The Foundations of Economics and Family Management
2. Our Ministry as Kings and Priests
3. Walking in Financial Freedom
4. Building Organizations on God's Word and Patterns
5. How Your Marketplace Ministry Fits into the Big Picture
Section Two: Establishing Our Spiritual Foundations for Building
6. How to Hear God for Your Business
7. Discerning Whom You Can Trust
8. Spiritual Warfare within Organizations
9. Business Prayers God Will Answer
Section Three: The Keys to Successful Business Life
10. Biblical Ethics in the Marketplace
11. What Is Your Organization Called to Do?
12. Changing Man and His Institutions
13. The Nature and Power of Agreements
14. Transformation Begins With You
Section Four: Solving Problems God's Way
15. Understanding the Basics of Problem Solving
16. The Relational Nature of Problem Solving
17. Execution and Delegation
18. Stimulating the Commitment of Others
Section Five: Managing and Mentoring People with Destiny
19. Basic Principles of Management
20. Building Our Businesses on a Relational Foundation (Pt 1)
21. Building Our Businesses on a Relational Foundation (Pt 2)
22. Understanding the Distinctions Between Teaching and Training (Pt 1)
23. Understanding the Distinctions Between Teaching and Training (Pt 2)
24. Knowing When the Game is on: God's Green Light